Happy New Year!
Stay safe and remember to wash those hands with Soap.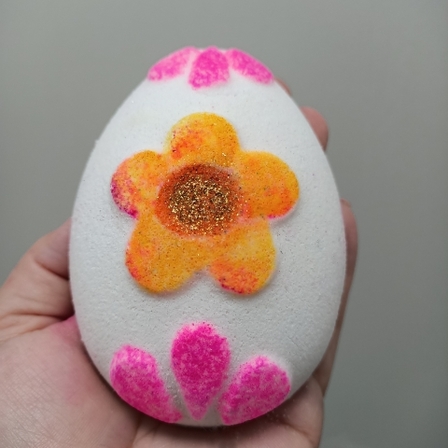 Easter egg bath bomb scented in a citrus scent.
Please note these are half eggs.
Ingredients: Bicarbonate soda, citric acid, cocoa butter, mango butter, sweet almond oil or grapeseed oil, Kaolin clay,Potassium Bitartrate, Sodium cocyl isethonate, emulsifier ( may contain soy lectin, Polyglyceryl-4-Oleate, Polyglyceryl-10 Oleate, sunflower lectin), fragrance oil, skin safe cosmetic dye.
May contain soy lectin
All products are palm oil free. We do not use Sodium Lauryl Sulfoacetate (SLSA) as this contains palm oil.