Happy New Year!
Stay safe and remember to wash those hands with Soap.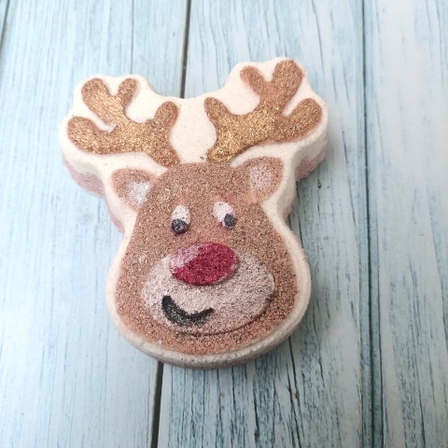 Scented in Candycane
Each of these bath bombs are handpainted so there may be a colour difference between batches
Ingredients: Bicarbonate soda, citric acid, cocoa butter, mango butter, sweet almond oil or grapeseed oil, Kaolin clay,Potassium Bitartrate, Sodium cocyl isethonate, emulsifier ( may contain soy lectin, Polyglyceryl-4-Oleate, Polyglyceryl-10 Oleate, sunflower lectin), fragrance oil, skin safe cosmetic dye, mica.
Due to the fragrance having a high content of vanilla it may cause some discolouration, this is a normal process of products containing a vanilla fragrance
These contain no slsa but do have a little polysorbate 80 in the mica paint to stop this sticking to your tub, we have not found a suitable palm oil free alternative. The polysorbate we use is RSPO sustainably sourced.