Free shipping on orders over $100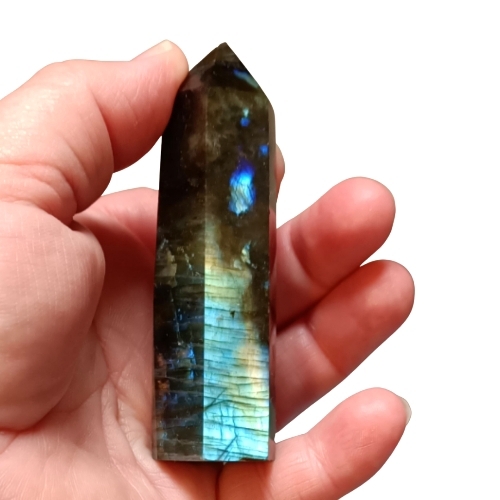 Labradorite is often thought of as the stone of magic, mystery and transformation. It is a highly protective crystal that will help shield you from negativity. It is said to help calm an overactive mind and relieve stress, anxiety, fear and insecurities.
It is great for the creative mind as it can help when you are in a creative block.
Each tower is 7-8cm in height with beautiful flash.