Happy New Year!
Stay safe and remember to wash those hands with Soap.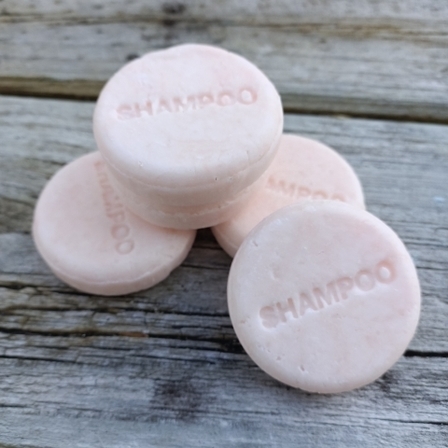 Join the plastic free revolution with our shampoo and shave bars!
 These come in a box or can be sent naked if you request it, no plastic packaging!.
Scented with Mandarin essential oil and with added Jojoba oil, coconut oil and panthanol (vitamin b5) to nourish your hair.
These bars have a lower pH and are more gentle on hair than traditional soap shampoo bars.
50g bars.  These bars can replace up to 2 or 3 bottles of liquid shampoo!!
For best results, the bar must be kept out of water and left in a place to drain and dry between uses. This allows the bar to last longer.
All products are palm oil free. We do not use Sodium Lauryl Sulfoacetate (SLSA) as this contains palm oil. 
Ingredients: Sodium Cocoyl Isethionate, cetyl alcohol, cocamidopropyl betaine, Cocos Nucifera ( Coconut) Oil ,Behentrimonium Methosulfate (and) Isopropyl Alcohol, stearic acid,  Argania Spinsosa ( Argan) Oil,oat protein, Panthenol (pro vitamin B5), Mandarin essential oil, mica, iron oxide, tin oxide, titanium dioxide, Benzyl alcohol & dehydroacetic acid
*Our Stearic acid and cetyl alcohol are palm free.Many other solid soap free shampoo bars claim to be palm oil free, but use palm derived products like 
Behentrimonium Methosulfate (and) Cetyl Alcohol *(and) Butylene Glycol (BTMS-50), Cetearyl Alcohol* (and) Behentrimonium Methosulfate (BTMS-25) and 

Sodium Lauryl Sulfoacetate (SLSA) which are all partially derived from palm oil, so not really palm free!!