Happy New Year!
Stay safe and remember to wash those hands with Soap.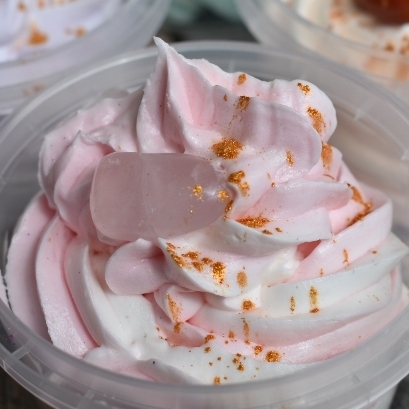 Artisan whipped body wash and shave mousse is a fun alternative to bar soap and liquid body wash. This fun whipped body wash is a fluffy mousse consistency with a creamy lather. With added jojoba oil is also great for your skin. Choose between Crystal whipped body washes, our mermaid or unicorn washes with soap horns and mermaid tails or from our scented body washes Palm oil free and vegan.
Ingredients: Sodium Cocoyl Isethionate, Glycerol, Aqua, Cocamidopropyl Betaine, Stearic acid Phenoxyethanol (And) Caprylyl Glycol, Prunus Amygdalus Dulcis (Sweet Almond) Oil, Simmondsia Chinensis (Jojoba) Seed Oil, fragrance, Mica
Amethyst: Italian bergamot, camellias, and lime with notes of lily, jasmine, and rose on a base of exotic sandalwood and vetiver.
Rose quartz: A unique custom blend combining delicate florals, with fruity notes and a fizzy base
Tropical Splash: a blend of mandarin oranges and pineapple chunks 
Mermaid Lagoon: water lilies and jasmine with unique notes of tangerine and orange
Unicorn And Rainbow Fluff: Fresh limes and pineapple with orange, and raspberry, on creamy base notes of vanilla. (unicorn has a horn and ears added)
Black Raspberry Vanilla : The super popular scent with notes of blackberries and raspberries, white floral greenery, of musk and vanilla
Rose Geranium: The beautiful scent of Roses and geraniums
Candy Cane : Yummy peppermint vanilla scent, Just like candy canes!